Tracie Sage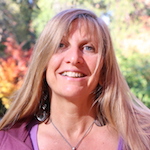 Santa Monica, CA - Portland, OR - and Italy
Love Catalyst Relationship Coach
Relationship Renewal is for couples who are ready to do what it takes.
Create extraordinary shifts and miracles with a 2-day private Couple's Coaching Retreat custom designed to:
Renew your love, intimacy and aliveness.

Uncover & remove barriers that get in the way of trust, fun and real connection.

Clear patterns that keep you from having the adoring relationship you are meant to share.

The tools and love wisdom I have for you are relationship-tested so I know they really work. I coach couples together and/or individually. So, no worries if you are ready to begin and your partner isn't there yet. Even one person using these powerful tools creates extraordinary shifts.
Conscious, Courageous & Committed 1-on-1 coaching via phone or zoom~internationally:  Follow your heart's calling and hone in on your most potent next steps to thriving in love and life. Encountering some road blocks? Let's have a conversation to uncover your obstacles and clarify your path to the life & love you truly desire, even if it seems beyond your reach at the moment.