Berry Koeleman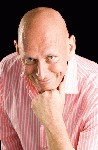 Uithoorn, Nederland-1424 NC
+31 653 133 085
+31 0297 525 225
Berry has a great talent for motivating people and getting others to feel excited about doing something. Coaching people to help them to create possibility, love and openness in their lives. Berry is a natural Motivation and Manifestingcoach. His enthusiasm is contagious and knows how to move you and to go for your Genius! To go for your passion! Berry is a Genius enterprenour and is succesfull in business and creating projects. He is now offering to share these skills with you. Seeing the talents and qualities in you and to get things moving in your life. Your ideas and thoughts putting into action and reality. When Berry enters in your life energy is rising and things are going to happen. Contact him if you want an inspiring coach.
---
Odeke Kwantes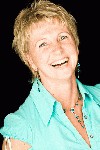 De Kwakel, The Netherlands-1424 NC
+31 621 281 481
+31 0297 525 225
Life Coach
The material Gay and Kathlyn Hendricks offer, is about finding your true genius and living in love and flow all the time. The tool they use is learning to listen to your body and speak the unarguable truth. I can help you find your true genius and experience ease and flow in your day to day life. Just by showing you some very simple tools that you can use as often as you like.
---
Meinrad & Katrin Milz / Bieber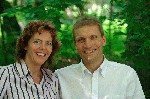 Bad Groenenbach, Bavaria-87730
Dres
Personal coaches for individuals and couples: modern health prevention, issues of personal growth and relationships. We offer "FoundationTrainings", "Conscious Loving and Lving Trainings", Conscious breathing classes. Founder of the Gesunheitszentrum Bad Groenenbach. www.hendricks-europe.com
---