Maurie Arnold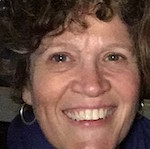 Pennsylvania
Love Your Life Coaching with Maurie Arnold
Please join me in co-creating a life you love, filled with possibility, discovery and passion. I have found that the path to creating a life I love is making one choice at a time in the direction of my aliveness, while facing what might be in the way of living my dreams. This aliveness creates a passion and purpose for having a fulfilling life. Call me to take the next steps on your journey to creating a life you love! I am available for Individual and Relationship coaching, presentations and workshops.
"If you are lucky enough to find a way of life you love, you have to find the courage to live it."  John Irving
---
Sasha Cagen

Providence, Rhode Island
Helping you get clear about what you really want, and then achieve it 
Since 2011, I have been helping clients with a focus on women 40+ gain clarity about what they really want in career/business, relationships, and in their relationships with themselves. Through our work, you will take steps towards living a more adventurous and fulfilling life. Together, we will create a safe container in which you can take measurable actions and baby steps that add up to big changes over time. I share with you a variety of cognitive and emotional tools, including how to access your body's wisdom and sexuality as a source of strength and expression, empowering you to embrace your sensuality and harness it as a force. 
In coaching sessions, I create a space where deep connections and transformative conversations can unfold. Despite the seriousness of personal growth work, I like to infuse play and joy into our sessions, creating an atmosphere of laughter and lightness. Working with me is an adventure–we will have fun.
---
Gayle Colman, CFP® Certified Integral Master Coach™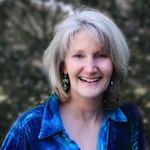 Carlisle, MA 01741
Wealth is More than Money
Gayle's clients boast a profound growth in their capacities and awareness after engaging her services steeped in her genius. Your issues and potentials often seen or experienced as daunting are met with skilled guidance enabling you to wholeheartedly face the barriers that halt your progress, including money woes. Grounded in integral theory and somatic mastery, you gain new muscles – fully embodied into a new way of being (seeing and doing) that serve you for life. It isn't just a simple shift you seek; it's new realization – new senses, new capacities, new joy, new results. Are you ready to grow in lighthearted space? Are you ready to meet the depths of your potential? Are you ready to wake up to the precious realities of your life… fresh with possibilities? Are you ready to manifest a wealthy life? If yes, contact Gayle. She's your soul detective, radiating heart, spirit and mastery, for you and that which matters most to you.
---
Richard K. Colman, Esquire
Carlisle, MA
Attorney & Financial Planner
Rich uses his vast knowledge, passion for history, analytical ability in concert with a body centered approach to financial planning and wealth management. Rich's unique genius is to make the complex simple. He loves to partner with others to assist them in reaching their financial goals and manifest a life of abundance. With the skill acquired over 28 years as an Attorney and Financial Planner and the insight gained as a Certified Conscious Relationship Coach and a Hendricks Apprentice, Rich helps his clients discover and recognize true wealth and live a life worth living. Rich works with many individuals and small businesses to move through their limiting money beliefs and manifest the life they envision.
---
Jill Cruz, MS, CNS

Greater NYC area
Weight Loss as a Byproduct of Self-Love
Our culture has propagated a deep-seated belief that weight loss must involve deprivation and sacrifice. I am creating a paradigm where in fact the opposite is true. In order to achieve permanent weight loss and a high level of health, we must revel in the joy of the process, endeavor to love ourselves more and more each day, and tap into our inner body wisdom to know what's right. 
This is why I choose to incorporate the wisdom of conscious loving/living into my practice as a weight loss specialist. Together we can discover what inspires you to care for your body in a tender, forgiving, and compassionate way. This should include pleasure, fun, and curiosity. Not getting it right is part of the process. I am here for you, to love you no matter what. 
PS: I am a Board Certified Nutrition Specialist and Founder and CEO of Work with Your Nature Weight Loss.
---
Anastasia Egeli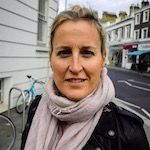 New York, NY
My speciality is igniting your passion for life.
Eight years ago, I found myself daunted by the prospect of having my ideal life. I began commuting between Alicante, Spain and Santa Barbara to The Hendricks Institute. Katie and Gay opened me up to my vulnerability and my power.
I became a certified coach and began studying Psychology at the Open University in London. In Spain, I gave parenting classes focused on creating heart connections within families. I counseled young adults to harness their passion into action steps. I supported women like myself in their love affair with self.
I now practice in New York City. I have created a life in New York that is a testament to this process. I'm looking for a few committed clients who are ready to embrace their adventure.
Call 646-599-7848 or email me at anastasiaegeli@me.com to set up an appointments.
---
Beatrice (Bebe) W. Hansen
Washington, DC Area (NoVA)
Leadership Coach, MSSW, ACC
I am a Leadership Coach, Consultant and Trainer. The Hendricks training informs my work at all levels, and I offer a range of services from one-on-one leadership coaching to helping work groups and teams function better together. I teach, train, and facilitate a variety of customized workshops to fit your organizational needs. I hold certifications from the International Coach Federation, Presence-Based Coaching, The Strozzi Institute, The Enneagram Institute and have been in the Diamond Approach formal spiritual path for many years. 
My specialties include leadership skill development; change and transition management; creating conscious relationships at work and home; cultivating presence.
---
Oxana Holtmann

Washington, DC
Conscious Living Coach and Dreamworker, MA
I am the founder of the educational platform SoulAtPlay Media.  I also offer dreamwork sessions to individuals and groups.
You have probably achieved a lot in your life. Now you are ready for something closer to your heart. You are prepared to make that big leap and expand your capacity for love, abundance, and creativity. 
I help you explore an inexhaustible resource within you – your dreams and imagination. This might lead you to deepening your connection with yourself, regaining your personal authority, and creating more sustainable and meaningful changes in your work, relationships, and the world. 
---
Marcus EliYAhu Mann

Philadelphia, PA 19119
Relation-SHIFT - Awakening the SELF Personal Evolution Mentoring
"If you cannot find it in your own body,
you will not find it elsewhere."
– Upanishads
Among both colleagues and clients here on the East Coast, I am known as a potent teacher, catalyst and guide for conscious relationship, mind-body counseling, and personal psychospiritual growth and awakening. Since I first began studying with Katie and Gay in 1997, I have also integrated Core Energetics, Buddhist and Advaitic Nondual psychology, aspects of David Deida's sacred sexuality work, my previous Reiki and Rebirthing and bodywork certifications, kabbalistic wisdom, my Imago Relationship Therapy training, and Ken Wilber's brilliant guiding framework of consciousness development into my Hendricks certifications. And, working successfully both in person and by phone with people from all over the U.S. and beyond, I teach and coach only what I've experienced in my own body and life. As both Gay and my beloved friend Christina would say, "I am my own best customer!"
I help people catalyze and create the relationship they want with another through catalyzing and creating the relationship they want with themselves.
My genius is in seeing and interacting with your essence. I respect my clients as equals, and as I mirror and am present to your essence, I help you distinguish ego (our fear-based, reactive defendedness) from your essential Self, and receive and awaken to what's actually magnificent about you. With generous listening, humor, loving presence, deep openness, playfulness, the applied wisdom of Hendricks skills and principles, and what many couples and individuals have described as laser-beam insight, you receive and have the opportunity to awaken to who you really are, at your core. We thereby co-create the transformative space for you to emerge and express your greatness, discover ease and flow both in your own body and in blame-free celebratory relationships, and move your creative projects and contribution out into the world.
If you haven't arrived at these places, and want to, call me. I'm excited to work with you.
---
Jade Nguyen Strattner

Katonah, NY
Stepping boldly into what's next and fast tracking your path to success
I help women executives and entrepreneurs name their strengths, ignite their dreams, and chart a concrete path to bring their vision to life–whether it be launching a new company, developing a groundbreaking product, or forging a fulfilling career.  My clients are typically high achievers who possess the drive to leave a mark and make a positive difference in the world, including: 
Entrepreneurs scaling their passion

Corporate leaders building high performing teams

Executive women cultivating a life with even more joy, love and abundance
Combining my own personal growth journey with decades of experience in the corporate world, my approach is interdisciplinary and draws upon the Hendricks Quantum Coaching System along with my expertise in scientific research, new business incubation, and conscious leadership.  Our work together will be one of co-discovery.  I will provide a container that is unique for your growth where you will feel safe to explore, experiment, and take courageous and measurable steps towards your goals–all the while, laughing and learning.
---
Nicole Taylor


Philadelphia, PA
Transformational Coaching
My creative genius pulsates in exploring life as a vehicle for expressing the soul's highest desires. I value Presence, Acceptance, Empowerment, Inspiration, and Joy—and these qualities are inherent in each coaching session.
Together we create space in which the unconscious commitments that are organizing your current reality can be seen and accepted, and then we choose new conscious commitments that reflect what you really want to create in your life. We generate measurable action steps that you can take immediately to experience more vitality and connection. I am a force for inspiration and discovery, and in working with me you'll access those qualities in yourself more fully than ever before.
I work with individuals and couples in person and through video calls. I create individualized workshops for teams and businesses interested in working cohesively and generating more creativity.
---
Kristin Tomlinson, Clinical Nutritionist & Holistic Transformation Coach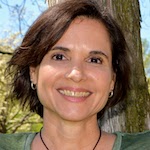 New Hope, PA
If you had the power – what would you do to transform your health and life?
I'm passionate about great nutrition because I've learned that food is a direct pathway inside our body and life. We truly do become what we eat.  At least three times a day we have a choice about food and the life we are actively creating through it.
But choices can be hard, and they eventually intersect with other areas of life that may need some awareness, like changing old thoughts, beliefs, and habits, excessive stress, and loss of connection with deeper parts of ourselves.  
That's why I'm here. To help you transform your life and health, one step at a time, with plenty of love and appreciation.  
In personalized and unique sessions, you will learn not only great nutrition for a lifetime, but also processes to help remove blocks when they arise, breathing and movement exercises to relieve stress and feel more ease, and space for fun, creative and doable solutions to keep you moving forward more and more of the time.  
---
Venn Sage Wylder (they/them/their)


Burlington, VT
work = play = dance
You want loving, playful interruptions for stories, games, & structures that no longer serve you, and you want to create — or better co-create — surprisingly delightful new ones. In the dance of your life, you want all your work to be play.
You want your coach to — with you — reliably generate brilliant coaching moments. You want to give appreciative attention to openings and opportunities as they show up in the moment, letting go of expectations about what a coaching session looks like, and diving into the unknown with your whole body to follow your own intuitive hits. You want your coach to do the same thing right alongside you.
You want a coach fluent in and familiar with sex-positive, queer, gender-nonconforming, & polyamorous worlds from the inside. You're intentionally antiracist & transfeminist, and affirm agender, aromantic, and asexual identities and experiences. You don't want to spend your time teaching another service provider about pronouns.
Email me to schedule a 30-minute initial consultation in which we'll check whether we're a good fit for each other.
---