Donalda Cormier

Calgary, AB
Cormier Consulting Group
I believe that everything happens in relationships and use this belief in my coaching practice. I teach you to take healthy responsibility for your life and well-being through the everyday events in your life.
Much of the work I do is in the context or organizations. Since we spend so much time at work, and our organizations need to be successful and get bottom-line results, I want to help people create that vision of success: integrate individual and organizational needs to produce organizational results. I like to work with clients seeking to create high performing, engaged workplaces. I bring courage, enthusiasm, creativity, and expertise in many subject areas to my work with all the organizations I partner with.
It is a pleasure to do the work that I do and share my learning with people and the organizations they work in.
---
Phyllis Danu


Toronto, Ontario, Canada
Journey to Awakening!
My passion is to co-create a dance of body-centred mindfulness and play where genius creativity flows with ease. Through heart guided connection, I intuitively invite space for exploration that is fully grounded and dynamically expansive – a safe place where all potential is discoverable. I have been exploring healthy life, love, and spiritual evolution for over thirty years. I am a certified Hendricks Big Leap Coach; Registered Holistic Nutritionist; Yanumoja Yoga teacher; Sacred Dance Leader and Reiki Master.  I offer individual Spiritual Emergence coaching and energy work; Tarot and Astrology Insights; individual and small group Health and Wellness coaching/nutritional consultation and Whole Foods fun in the Kitchen. I am available by phone, video call and in person.
---
Michael Deloughery


Perth, ON, Canada
The Listening Coach
-I am a catalyst for change and flow.
-I am the easiest person ever to talk with.
-I support you in reliably living new commitments.
-I'm also an experienced coach for Dads.
Here is what clients say about me:
"He is a master at knowing what is going on underneath the surface for people and then facilitating them to create lasting results in their life"
"he seems to have a knack for pointing me in just the right direction so that I discover for myself the answers I've had a hard time finding on my own."
"a haven in the river of frenzy. Calm, flowing, wide, strong, and spacious; a welcoming that flows from every aspect of you"
"I feel that I can be completely myself and be seen and included in an easy way."
---
Gillian Ferrabee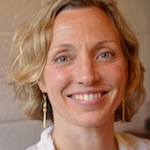 Montreal, Quebec, Canada
My greatest gift as a coach is my ability to support others in accessing their unlimited creative potential. I have been a professional artist for over 25 years, initially as a performer, and now as a creative director. I primarily coach artists, entrepreneurs and creators. I am also a speaker, and lead workshops in a variety of subjects pertaining to the connection between creativity, our bodies and technology. I'm a certified coach from the Hendricks Institute, and a graduate of their 2-year Leadership and Transformation Program (Facilitation track).
I trust unequivocally in the transformative power of commitment, integrity and creative expression. I encourage my clients to discover the wisdom of their bodies, and to open up to new levels of enjoyment and play in all areas of their lives.
My approach is to look to the root of an issue or an unrealized potential, and to explore shifting the context before addressing any specific content. As Einstein said: 'No problem can be solved from the same level of consciousness that created it'.
---
Erik Iversen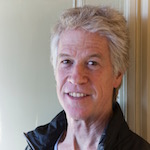 Montreal, Quebec, Canada
Play
I practice full-bodied play and presence. As your coach I'll share and illuminate the pathway to sensually live in a world of presence, connect and play.
The pathways are alive in your body . Are you willing to love all of you and to open the flow of the life force in your body?
In person or by Skype we shall breathe, move, dance and be together in a fun environment of discovery and curiosity. By discovering first an embodied relationship to self and then a deep listening to an inner world responding to an outer world we can emerge transformed.
Life changes require the body to change and evolve in new consciousness.
I am a guide to facilitate this awakening.
---
Cath Laporte

Creative Facilitator
In a nutshell:
– I weave quirky iconic art with the Hendricks tool.
– I ignite the creative spirit and kick-start evolution in action.
About me:
Certified as a Big Leap Coach by the Hendricks Institute and the Restoring Resourcefulness Program, I use interactive technology, visual art, 3D animation, facilitation and performance to create regenerative artistic experiences  that ignite essence and invite homeostasis within ourselves. My social entrepreneurial background, my visual art and creative direction career and my great passion for human potential makes me a one of a kind partner for any teams willing to benefit from my experiential, explosive and playful style of facilitation.
Who:
I work with teams (2 or more people) that are looking to expand their vocabulary and develop tools to ignite creativity and connection.

What's in it for you?
You get to collaborate with a highly creative facilitator that tailors online and/or in person experiences, where members of your team can feel a sense of regeneration through community, inspiration and creativity.
---
S. Kate Moore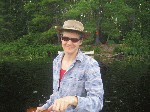 Toronto, ON
Conscious Relationship and Body-Mind Vibrance
Imagine living your life: where you wake up refreshed and savour the moments that your day holds; where you feel a flow of positive energy in your personal and work relationships; where you have an inner sense of calm and being on track.
Interested?
I offer individual and couples coaching in-person and by phone. I also facilitate workshops that guide you to your life of choice. In addition, I offer seminars that blend learning French with embracing an empowered approach to living your life. Your first action step? Easy, contact me by phone or email.
---
Bob & Marlene Neufeld

Ottawa, ON K1S 1K4
Two-on-two Couples Coaching
Imagine your relationship being a place for exciting exploration and opportunities for learning as well as a safe haven and place for deep connection. Imagine learning to play with your partner with whatever is coming up between you. Imagine making friends with your big feelings and learning to express them and be heard.
We are relationship teachers/facilitators and body-centered therapists specializing in two-on-two couples coaching. Our greatest joy is co-creating an amazing relationship with each other and sharing that with others. We are committed to helping couples learn life-changing relationship skills. We bring a sense of wonder, curiosity, and play to any topic and to our sessions with couples.
In our coaching and seminars we draw on our life experience together since 1970. We personally use all the skills we teach, which have transformed our relationship. We have been helping couples create closer, loving relationships since 2003. Together we are highly skilled at facilitating change.
Our joint life purpose is to be a catalyst and beacon of love and healthy happy relationships.
---
Soorya and Jack Resels

Bowen Island, BC V0N 1G2 (near Vancouver)
Relationship Coaches and Mentors
In our 50+ years together, we've come to appreciate the nuances that distinguish successful relationships from floundering ones. Through dedication to our own evolving relationship, we know that any person who is willing to learn can grow, survive the inevitable challenges, and thrive.
What if you could learn to play on the same team, facing hurdles as allies and not as adversaries? What if you could learn to meet your deepest needs with a sense of adventure and curiosity? The ability to create trust and connection, or intimacy, is a skill that given adequate knowledge, support and practice, can be developed and mastered, despite your past history.
As coaches and mentors, we teach relationship skills — facilitating couples and individuals — to build stronger, deeper connections. In private coaching (1-on-1 or 2-on-2) or workshop settings, we use our combined abilities to help our clients access their body wisdom and discover how to be true to their authentic self in all their relationships.
Are you ready to jump in and grow your relationship? We are here to support you. We offer free 20 minute introductory sessions.
---
Robert Steinbach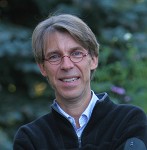 Salt Spring Island, BC V8K 2N6
I deliver my genius and coaching in personal – and work-related productivity to bring you the enjoyment and benefits of a quantum shift in your workflow and effectiveness. This positively impacts all your key relationships and your sense of well-being. My clients enjoy a liberation of their creative energy and experience heightened creativity and accomplishment in their business and personal lives. My direct and articulate approach is fun, playful, practical and very user-friendly!
---
Bob Tomes

Calgary, Alberta
Executive Leadership Coach & Culture Facilitator
Are you a business leader looking to develop new skills to take yourself and your company to the next level of success? I partner with senior executives and their teams to face and dissolve key relationship challenges. By focusing on the human elements of corporate culture, you and your team can learn to thrive professionally and personally, and contribute dramatically to the bottom line.
Imagine how your life will be when you have a crystal clear vision, dependable strategies to make this vision occur, upgraded relationship skills, an optimized environment and a mastery of your inner being. Imagine performing at your highest level, no longer run by a program of fear, doubt and limiting beliefs.
---
Alexandra Van Tol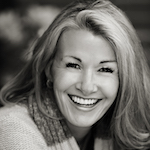 Victoria, BC – in person & virtual
Harness presence to open up limitless possibilities
Do you suspect there's a greater power available to you than what you currently experience? If you feel stuck in repeating relationship patterns, unfulfilled goals or incompletions, that's an indication you're out of alignment with your essence. This shows up in your work life and your personal life.
 Would you like to learn proven frameworks to help you connect with your most grounded, effective self? Do you want to access the deeper power that will reposition you for the life you know you're meant to be leading? Would you love to simply feel better, happier and more satisfied? 
Explore what's possible in a space of nonjudgmental connection. We'll explore together, to get you realigned with your inner compass. (This requires getting out of your own way!) And watch things change with the slightest of adjustments. 
As seasoned facilitator, teacher and Big Leap Coach, I'm excited about helping you recalibrate your focus to tap your full power and improve every relationship.
---
Celeste Susan Vermette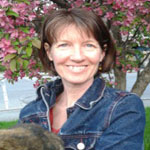 Perth, Ontario
613-612-1396 (text first please)
Your Answers Are Waiting for You to Find Them!
Magical Steps Are you stuck in a Hero's cloak – frustrated and exhausted? Does your voice sound shrill or menacing? Are you always the Bad Guy? Do you identify more with the Doormat – downtrodden and misunderstood? For those areas in your life where you would like to feel more ease, more abundance, more friendliness, peace and love, these Magical Steps create self transformation and empowerment. I delight in my role as witness and guide on the magical path of creating the life you most want. How can I help you be more at home in your body, in your family, in your world?
---