Leslie Chertok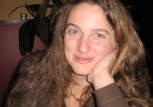 Tacoma, WA
My work is all about weaving body-centered mindfulness, appreciation, connection and play into the fabric of daily life. I am interested in playful collaboration on the deepest levels in service of bringing forth essence to full manifestation in day to day living. My clients report discovering the ease and joy in connecting to their inner world, unleashing their deepest wishes to play full out at work and in their personal lives. Imagine your creative potential in the driver seat of your life. Imagine a life feeling fulfilled everyday.
I enjoy working with individuals, couples, and workplace teams. Many of my clients are people who work with people: coaches, therapists, teachers, nurses, managers, and the like. Our work influences how you show up for yourself AND your clients. This is My life's work. What's yours?
---
Camille Evans-Paterson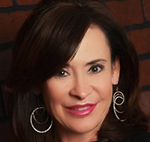 Scottsdale, Arizona/Bend, Oregon
Where are you on a scale from 1 to 10 in your Love Life? If you're not a 10, I can help you get there!
I'm a "Romance/Dating/Relationship Coach" helping Single women attract great relationships, create trust, establish boundaries in dating, and build lasting love.
I also help Married women/Women-in-relationships transform their love lives using my system of creating deep emotional connections with their husband/partner.
Video series 

One-to-One Private Video coaching for single women and married women/women-in-a-relationship 

Free Mobile App (iPhone and Android) to learn how to turn arguments into deep connections

eBook (with worksheets) 
I healed from the pain of divorce, and now I'm teaching women how to create the type of relationships and marriages they never dreamed possible.
I look forward to helping you get beyond the frustration and emptiness of being single or being in a loveless marriage/relationship. 
---
Noé Khalfa

Business Coaching to Make Your Big Leap
Are you starting or running a wellness business? I help conscious entrepreneurs launch and grow their businesses. When you need to figure out all the nitty-gritty logistics of running a business like getting a logo, website, or social media up and rocking, I'm your go-to person.
My absolute favorite folks to work with are people like you, doing the inner work to transform fear into creativity and make a big impact on the world. I always start with a Free Strategy Session (not a sales call), so head to my website now and book a session to help you plan the next steps to building your business and getting more clients!
Also a bit about me, I'm an avid dancer, meditator, yoga practitioner, and mental health advocate. I believe wellness work is truly helping change the world.
---
Tracie Sage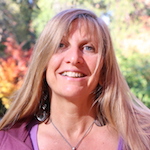 Santa Monica, CA - Portland, OR - and Italy
Love Catalyst Relationship Coach
Solid Foundation Relationship Coaching for Lasting Love designed for devoted couples and newlyweds to:
• Co-create a happy, healthy, stable relationship,
•Enhance your communication & closeness,
•Reach a whole new level of thriving in love and life,
•While growing, evolving and living your dreams together.
The tools and love wisdom I have for you are relationship-tested so I know they really work. I coach couples together and/or individually. So, no worries if you are ready to begin and your partner isn't there yet. Even one person using these powerful tools creates extraordinary shifts. 
Epic Love Coaching for Singles 1-on-1 coaching via phone or zoom-internationally: Follow your heart's calling and hone in on your most potent next steps to thriving in love & life. Encountering some road blocks? Let's have a conversation to uncover your obstacles and clarify your path to the life & love you truly desire, even if it seems beyond your reach at the moment. 
---
Willo Sana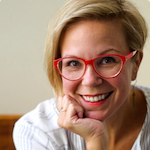 Based in Portland, OR, coaching entrepreneurs worldwide
US Mobile #/WhatsApp: +1 (415) 505-5507
Empowering Visionary Entrepreneurs with Heart-Centered Action!
Willo Sana is a sought after Transformational Business Coach, consultant and international keynote speaker who empowers visionary entrepreneurs to birth their big ideas into the world. Willo serves small business owners with her unique blend of emotional and strategic support, cultivating clarity, courage and compassion through private coaching and small group masterminds, e-courses, workshops, and retreats. She has worked with thousands of ambitious, purpose-driven individuals around the globe, helping them to thrive and feel alive in all areas of life! 
---
Morgan Sontag, MS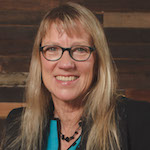 Seattle, WA
Break Free to your extraordinary life!
Whether you are single or partnered your primary relationship is with yourself and impacting every area of your life.  If you keep trying various fixes but nothing is changing or working, whoa, that is painful! And even though your pain is real and problematic, focusing there reinforces it in your body/your brain/your chemistry. You know this because every time you start thinking about that old issue, you feel bad! I approach your problems from a perspective which does not reinforce the pain, but rather teaches you actionable skills to move out of harmful mind-sets and behaviors, so you begin to feel good, sooner rather than later! What I offer is a collaborative, accelerated, and fun combo of techniques for breaking you free of the habits, limiting beliefs, and old programming which prevent you from having what you truly desire. Couples, singles, teens and elders are welcome. Available by phone, virtually or in-person.
---
Nancy Stubbs

Portland, OR 97213
Big Leap Discovery Coach / Certified Coach & Consultant / Facilitator
My passion is to guide individuals and teams to an understanding of their innate talents and inspire them to align their work and relationships accordingly. I utilize a myriad of Hendricks-based tools and processes as well as the Kolbe System™ to deliver results that make a difference.
I've studied extensively with Katie and Gay Hendricks since 2001. I'm a graduate of their 2-year Leadership and Transformation Program (LATG), became a Big Leap Certified Coach in 2002, and I have been their Enrollment Consultant for their live, in-person trainings since 2004. I am also a Kolbe Certified™ Consultant of the Kolbe System™.  My decades-long career has centered around human resources, facilitation, training, and coaching. I've worked with and for large and small corporations, entrepreneurs, touring musicians, and non-profits. I travel to work with clients at their locations, as well as offer coaching via Skype, over the phone, and locally in Portland, Oregon. 
Clients say they value my enthusiasm, intuition, clarity, knowledge, and ability to help them reframe situations and create connections beyond what they thought was possible. 
---
Teri Jo Summer

Clinton, Washington 98236
Wearable Art/Creativity Consultations
Summer offers Creativity consultations with "Manifesting Abundance: The Successful Artist Paradigm" as her most recent exploration. Her classes and one-with-one personal sessions on "Passionate Marketing: The Path of Valuing & Selling Your Art" have catalyzed huge shifts for those choosing creativity as their personal focus. For more information on Summer and her clothing designs, please visit her website.
---
Kristina Ann Turner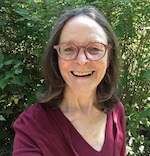 Vashon Island, WA
Creative Resilience
As a Big Leap Coach, Kristina loves bringing breath, ease and the delight of discovery to issues big and small. Her passion is inspiring individuals and groups to create resilience by inviting healing play in community.  In times of loss and upheaval, she skillfully shows up to support sensing, feeling and confidently playing through the unknown.
A faculty member on the Foundation for Conscious Living's Restoring Resourcefulness Crew, she is certified in Hendricks Transformational Leadership, NLP, BodyTalk and Paradox Management. Kristina's rainbow of experience spans living at the Findhorn Community, authoring The Self-Healing Cookbook, mentoring women's life-passage journeys and collaborating to build equity into visions of vibrant society.
She sees race, gender, age, sexuality, spirituality, class, ability, ancestry and willingness to play full-out in the zone of genius as open doorways into expressing our full aliveness. Schedule a complementary Discovery Session at https://creativesparks.as.me/discoverysession
---
Yancy Wright
Seattle, WA and Rio Grande, Puerto Rico
Transformation and Leadership Coach
I am a visionary coach with an ability to take individuals, and teams into realms they never thought were possible. My passion is to help transform people's lives through leadership coaching, nature-inspired wellness retreats, and teambuilding workshops. In 2013 I experienced a career burn-out as a leader in the green building industry and began transforming my own life. I have learned and continue learning a lot through my process and enjoy sharing my knowledge with current and future leaders. By bridging the gap between corporate sustainability and people sustainability I enjoy focusing on what matters most, conscious leadership. If you are an individual or organization looking for ways to create a culture of wellbeing, enhance team dynamics, or simply expand on your own as a leader, I would be happy to talk with you.
---