Julie Colwell, Ph.D.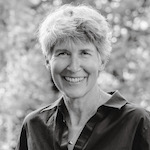 Boulder, CO 80301
Psychologist
In my 35 years of practicing as a psychologist, I've developed a robust methodology that offers a proven path from relationship hell to connection, passion, and aliveness. People who work with me often make profound, rapid shifts, taking the practices they've learned and immediately applying them to their lives.
As the founder and director of the Evolutionary Power Institute, I'm particularly focused on training practitioners into bringing my unique combination of the Hendricks' work, neuropsychology, and my decades of experience with relationships out into the world. The EPI also offers in-person and online personal development classes, and its Embodied Counseling and Coaching program pairs practitioners I've trained with folks wanting to integrate conscious tools into their lives. I do see some couples and individuals privately. You can find many resources on my webpage, where you also link to my three books, The Relationship Ride, The Relationship Skills Workbook, and The Inner Map.
---
Dee Cooper, D.Min., LCMFT (Fellow), Adventures for the Wild at Heart, Founder; Lead Presbyter, Denver Presbytery and P4P facilitator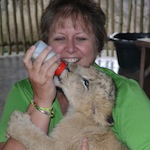 Denver, CO
Master Explorer, Creator of Play, Context Changer, Essence See-er
I am known for both my big energy and my big heart.
I bring a love of play to all I do, and travel alongside my clients as they dive deep and soar high. Drawing upon decades of therapeutic and coaching experiences and lifetimes of broad spiritual wisdom, I explore with others as they encounter the wild love with both animals and themselves. I am an empath, an animal communicator, an irreverent reverend. I have an unflappable loving presence and capacity for holding vast space. I offer workshops, and lead individuals and groups on animal encounters throughout the world.  I work with large organizations desiring contextual changes. I am a Radiance process facilitator.
I believe that by inviting deep connections with animals into our experience, we transform and expand our capacity for compassion.
---
Lynn Cornelius

Greeley, Colorado
Are you a closet creative? A wanna-be artist? Do you want to enjoy your creativity in a way that enlivens you and inspires others? Are you willing to experience the rocket-fuel creative expression will bring to all aspects of your life: your career, your relationships, your everyday experience of aliveness?
Having taught art at the college level for over ten years, I offer a unique understanding and insight into the challenges—and joys—of living a creative life. I have taught hundreds of artists and those wanting to experience a juicier life open up to their creative power and overcome blocks with ease.
As a certified Hendrick's Institute Conscious Living and Loving Coach and an internationally exhibited artist, I blend my wide-open curiosity, razor-sharp insight, and playful exuberance to facilitate transforming your relationship with creativity. Combining practical tools with experiential whole-body play, we collaborate fresh ways for you to get unstuck and redirect your energy into creating a life that feeds your soul.
Phone, Skype, and in-person sessions available.
---
Anna Downing

Boise, Idaho
Life Coach
Anna possesses a quiet strength that supports you in reclaiming the perfection of who you really are and in accessing your deep inner wisdom. Exploration with Anna is easy, like sharing tea with a good friend.  Favorite topics:  communications, intuition, relationship, well being, creativity.  Anna is available in person or over the phone for individual coaching and for facilitating skills classes with individuals, couples, small groups or businesses.
---
Mari Heart

Boulder, Colorado
I specialize in the development of bodymind vibrance. I support individuals who have a desire to bring their natural happiness to the fore, especially those who have a commitment to create the life of their dreams. In addition, I am a career educator and have well developed skills for working with children through a variety of modalities. I am a training leader and facilitator for the Awakening the Dreamer Symposium. I am dedicated to evolution at personal, family, community, national and global levels and to transforming the world one heart at a time. I invite you to join me on this greatest of all journeys, the journey to personal fulfillment!
---
Kathy Kucsan, Ph.D.

Boulder, CO 80301
I`m honored to assist others in accessing creative self expression through artistic means (music, art, writing, etc.) in individual coaching. My partner Julie and I offer 2 on 2 couples coaching as well as facilitating workshops and retreats through Enhancing the Dance.
---
Joni MacCracken, LCSW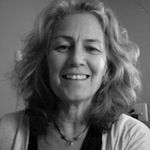 Taos, NM
One Breath Intuitive Coaching: Breathing Your Unique Creativity Into Life
Are you a woman who would like to make empowered choices, increase self love, reliably know how to access your inner joy, and enhance your relationships? When we join together you will learn skills that allow you to sweep away the debris of limiting beliefs. We will apply body intelligence methods that support you in living in the expression of your innate, unique creativity and genius.
I love cross-pollinating my areas of genius: playing with color, love of learning, creating, sharing and presencing with others. By practicing body intelligence methods  I have broken through many of my own limiting beliefs and have created a coloring book for adults  called "Color Your Essence".  There are a ton of benefits from coloring: Coloring calms down the amygdala in the brain thereby reducing stress, symptoms of PTSD, anxiety and more. It also affects the brain the same way meditation does. Coloring increases focus, concentration, problem solving and organizational skills, using both hemispheres of the brain.
I welcome you to contact me for a free laser session!
---
Jim Martenson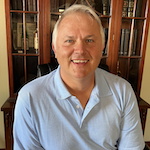 Manitou Springs, CO
Business & Leadership Coach
Hello, I'm Jim and my passion is to help build leaders and business owners into their fullest potential. My work is primarily with smaller businesses that employ up to 30 people, and I have over 30 years experience in practicing leadership, managing teams, and leading organizations.  After spending time with me, most leaders leave with a sharper focus on what's critically important to them and with a clear plan for achieving their personal and organizational goals.
My experience and expertise can support you to:
Become your best, most authentic self.

Maximize your leadership influence.

Effectively communicate on stage, in the boardroom, or one-on-one.

Help organize complex ideas into clear goals that move your ideas forward.

Create and mobilize staff and teams that are inspired, organized, and drama-free.
Together, we will have fun, bring empowerment to "stuck" places, and create powerful next steps for business and leadership success. Sound interesting? Contact me to schedule a free clarity session where we both determine how I can serve and support you.  Drop an email that introduces yourself at  Jim.Martensoncoaching@gmail.com
---
Lindsey Rainwater

Denver, Colorado
(303) 519-3442
@lindseyrainh2o <-Twitter handle
Conscious Lifestyle Coach & Intuitive Business Consultant
Lindsey is a sought after Business Consultant, Leadership Coach, Writer and Presenter.  Lindsey loves to help business owners create environments that cultivate community, resulting in an abundantly sustainable business that also changes lives. Her love of linking technology and consciousness drives the majority of her writing. Lindsey's intuitive and intentional form of communication facilitates unimaginable shifts in the unconscious mind resulting in powerful written, verbal and presentation skills . As a well-thought-of Business Development and Industry Leader, she is known for building strong, long-term customer and colleague relationships. She flows gracefully within a continually changing environment offering consistent effectiveness while delivering creative results. Her entrepreneurial spirit and drive have created a track record of consistent over-achievements throughout her career.
Lindsey is available for private coaching and consulting, for individuals and organizations.
---
Jason Su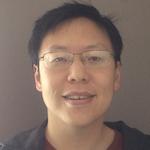 Boulder, CO
(281) 928-2608
Twitter: @jasonbsu
Performance coaching for serious competitors
Jason enjoyed a successful 15 year career as a professional poker player before transitioning into a career helping people to play to their full potential in fields that require their best in each moment.
---