Alexande DeBlieux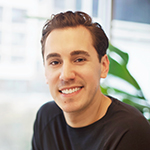 Dallas, TX
Together, let's dive deep and discover your genius.
I work with individuals, brands and organizations, helping them create a deeper understanding of who they are and how they can make an impact on their communities and the world. With my background in brand development, alignment and design, I have woven the concepts of The Big Leap and teachings of The Hendricks Institute into my consultancy and coaching practice.
Whether you're an individual, business owner or entrepreneur, my goal is to guide you to alignment with your genius, increasing your sense of presence, connection and aliveness.
Let's work together to identify, understand, and express your genius, creating the life and experiences you've been longing for.
---
Carey Dodson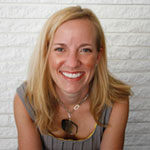 Austin, TX
Life by Design: Conscious Living Coach + Architect
I am passionate about relationships and transformation! I am a licensed architect and a certified conscious living coach. This unique combination allows me to assist people in consciously transforming their lives in a variety of ways. I harmonize light and space into alignment with the creative potential. (in spaces and in people) I do this through individual and relationship coaching, and through a conscious architectural design process that leads to a home that reflects your authentic self. I am available by phone, skype and/or in person. Contact me if you are ready to have fun consciously designing your life, relationships, and/or your home!
---
Camille Evans-Paterson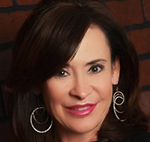 Scottsdale, Arizona/Bend, Oregon
Where are you on a scale from 1 to 10 in your Love Life? If you're not a 10, I can help you get there!
I'm a "Romance/Dating/Relationship Coach" helping Single women attract great relationships, create trust, establish boundaries in dating, and build lasting love.
I also help Married women/Women-in-relationships transform their love lives using my system of creating deep emotional connections with their husband/partner.
Video series 

One-to-One Private Video coaching for single women and married women/women-in-a-relationship 

Free Mobile App (iPhone and Android) to learn how to turn arguments into deep connections

eBook (with worksheets) 
I healed from the pain of divorce, and now I'm teaching women how to create the type of relationships and marriages they never dreamed possible.
I look forward to helping you get beyond the frustration and emptiness of being single or being in a loveless marriage/relationship. 
---
Joni MacCracken, LCSW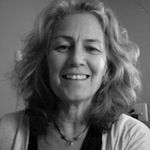 Taos, NM
One Breath Intuitive Coaching: Breathing Your Unique Creativity Into Life
Are you a woman who would like to make empowered choices, increase self love, reliably know how to access your inner joy, and enhance your relationships? When we join together you will learn skills that allow you to sweep away the debris of limiting beliefs. We will apply body intelligence methods that support you in living in the expression of your innate, unique creativity and genius.
I love cross-pollinating my areas of genius: playing with color, love of learning, creating, sharing and presencing with others. By practicing body intelligence methods  I have broken through many of my own limiting beliefs and have created a coloring book for adults  called "Color Your Essence".  There are a ton of benefits from coloring: Coloring calms down the amygdala in the brain thereby reducing stress, symptoms of PTSD, anxiety and more. It also affects the brain the same way meditation does. Coloring increases focus, concentration, problem solving and organizational skills, using both hemispheres of the brain.
I welcome you to contact me for a free laser session!
---
Kim Maeder

Austin, TX
Conscious Relationship and Embodiment Coach
Are you open to discovery? Are you looking for support that goes beyond "talk therapy" or "working on yourself"? Want to effectively move to the next level in your life or relationships? What if you could move through feeling stuck and overwhelmed with ease and grace? Hi, My name is Kim Maeder. I use evidence-based skills to gently integrate the mind-body-spirit connection. One of my gifts is that I see greatness in others.  I serve as a catalyst for people to take full responsibility for their well-being. I have equipped people around the world who have felt disconnected inside themselves to design a life that they love!
My clients have learned how to:
Make whole-body decisions that prevents burn-out 
Reclaim authentic power and connection
Enhance intimacy, flow, harmony and aliveness
Be resilient, resourceful, and more effective in designing their life, especially in an ever-changing world
Ready to gain clarity, move forward and co-create together, contact me to schedule an appointment! I offer live sessions via Zoom. I can be reached at thrive@kimmaeder.com
---
Maureen "Moe" McBride-Russakoff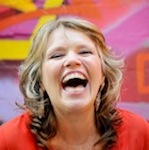 Austin, TX
804-741-5771 (landline)
814-440-1576 (cell)
As a Big Leap Coach Maureen "Moe" Russakoff is once again participating fully in the vision of the world as a place where we do our best work when we play together, staying open to our own creativity.
Moe studied and completed Improv classes at the Second City Training Center in 1994, subsequently teaching a series of workshops alongside the legendary David Shepard.
The Hendricks Institute ethos of playing your way thru body centered experiences facilitating self discovery dovetails perfectly with Moe's background and experience.
A serial entrepreneur, Moe founded New Story Games in January of 2014, offering Corporate and Personal Developement training. Moe's mission as a coach allows for placing loving attention on our cultural conditioning inviting a shift from gender bias to gender balance. Having made her living for many years as a professional singer and humorist, her ease and skill in front of people shines brightest when she writes, speaks and leads in workshop settings.
More information: http://www.newstorygames.com
---
Justin Milano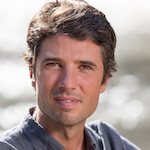 Austin, Texas
Executive Coach
Justin is an entrepreneur, executive coach, and the CEO of Abroad. As an executive coach, Justin works with some of the top executives and high-growth founders on a global scale. His coaching balances practical business skills, science, and ancient wisdom to help leaders and organizations unlock their greatest purpose and potential. 
---
Terry Morganti-Fisher


Austin, TX 78749
Big Leap Coach, Educator, Entrepreneur
I assist individuals, work teams and organizations discover new ways of living and working to their fullest potential. As a personal coach, organizational transformer and educator, I provide support, tools and guidance as you create your signature life or work experience. I have studied with the Hendricks Institute since 1994. I continue to transform with amazing depth as I author my life. I live a happy life and invite you to do so too.
---
Heath Reed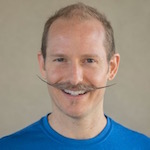 Mesa, AZ
Dream Big. Befriend Curiosity. Expand Positivity.
Create the life you most want to live with caring support and friendly practices.
As a young man, and following several failed relationships, I realized I needed to love myself first, before I could fully be available to love someone else. Shortly after I committed to loving myself first, I met Nicole. And for the past 20 years, I've been continuing to expand my capacity to give and receive love with the same wonderful woman, who is now my wife and business partner (HeathandNicole.com).  I feel deeply nourished by the fulfillment and possibilities I've created as a result of choosing to love again and again. 
I am often humbled and amazed by how my life has evolved and I am passionate about sharing what's been most fun and effective for me. I invite you to join me as we co-create an inspiring life of love and positivity. Coaching available by phone, Skype, and in-person.
---
Lisa Roll LPC, ADTR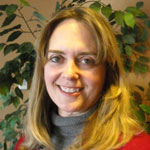 Samaritan Counseling and Growth Center, 245 SE Madison Blvd. Bartlesville, OK 74006
Body Centered Counselor
Lisa Roll is a Licensed Professional Counselor, Dance/Movement Therapist and Hendricks Institute leader. Lisa has a deep, calm caring presence that inspires transformation and internal experiences of well being. She has 18 years of experience leading body centered explorations of personal growth and creative insight. "I inspire individuals to honor their body feelings and full out capacity for living, loving and learning."
Lisa facilitates sessions which include:
• Resolving and moving through emotional and physical issues
• Integrating relationship tools for conscious living
• Relaxing and internalizing practical life skills
Lisa schedules individual, workshop and retreat experiences
through The Samaritan Counseling and Growth Center.
---
Karen Thompson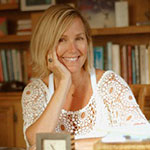 Austin, Texas 78703
(512) 391-0426
(956) 428-8582
Psychologist and Conscious Living Coach
Greetings! I'm Karen Thompson, Ph.D., a psychologist and Conscious Living Coach in Austin, Texas. I am passionate about holding space for the widespread practice of conscious living and loving on the planet and I love cultivating conscious community wherever I go. My favorite subject is manifestation! I work lovingly with clients to teach the tools and practices for easily manifesting that which is most desired. I weave coaching into my therapy practice and am very satisfied with the rich and rewarding results I co-create with my clients. Call or email me to schedule an appointment! I can be reached at 512 391-0426 or at Karen@ktphd.com.
---
Elijah Weisbrod

Anywhere in North America
Care for Others Without Giving Up Your Own Happiness
Have you ever found yourself thinking: "I'm always taking care of everyone else, but nobody's there to take care of me." Or "If I ask for what I want, people will think I'm selfish". Or "This isn't working for me, but I'll just keep it to myself so I don't upset anyone." If any of this sounds familiar to you, I can assure you that you are not alone, and that it gets better.
I support busy caregivers who feel like they're carrying the weight of the world on their shoulders. I help them create more peace, balance, and joy in all of their relationships. My clients have said, "I became more content and confident and my loved ones began to notice and appreciate my newfound balance." "I feel empowered knowing that I have reclaimed my authenticity as a daughter, a mother, a partner, and most importantly, as a woman." If this sounds like what you're looking for, I invite you to book a free introductory session with me!
---
Andy Wolfe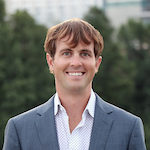 Austin, TX; San Diego, CA; San Francisco Bay Area, CA; and Worldwide
Mindful Executive Coaching | Succeed, Happier
Do you feel like something's missing…even though it seems like you have it all?
Maybe you call it meaning, passion, or happiness that's fleeting.
Whatever "it" is, you probably already believe that what got you here, won't get you there.
If you're like most people I work with, you might keep a packed schedule, sleep less than is ideal, wish you spent more time with loved ones, rarely stop to meditate, and simply not have as much fun as you used to…even though you know you "should."
I'm here to show you what Thich Nhat Hanh taught me, "the way out is in." The practice involves taking skillful action to reduce pain and find peace in what remains. And at the same time cultivate compassion and joy.
Many of my clients call our work together "life-changing."
A serial entrepreneur turned meditation teacher, I've reimagined executive coaching by mixing evidence-based self-care with business strategy to help you succeed, happier.
---