Brent Clark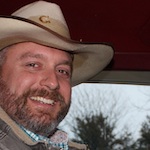 Kansas City – In Person & Virtual
Are You Living Your Adventure?
Have you lost someone important, or are you feeling stuck or unfulfilled in your relationships, career, or direction in life? 
Would you like to re-establish purpose, direction, and live your adventure?
Looking back at my own story, I can still picture myself standing on the front sidewalk when I was 13. I made three commitments – one was to get married where divorce was not an option.  I didn't want my children to feel the same intense pain I was feeling in my chest.
Unfortunately, I unexpectedly lost my wife of almost 19 years and continued to raise our five children while maintaining a demanding corporate career.  
After losing my wife, I connected with a Hendricks-certified coach who helped me navigate my grief, a couple of failed romances, and several Big Leaps.  
At the end of 2021, I made a Big Leap when I left corporate America to pursue a new direction and became a Big Leap Coach.
If you're ready to make your own Big Leap in relationships, career, or life, let's chat.
---
Jim Dethmer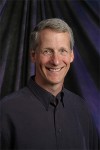 Glen Ellyn, IL 60137
For over a decade I and my team have been bringing transformation to the corporate world. We specialize in using the Hendrick`s principles to get individuals and organizations aligned and effective at fulfilling their purpose profitably. We work with Fortune 500 companies as well as entrepreneurial start ups. Our goal is to support leaders who want to lead consciously and effectively. We do individual coaching and team building.
---
Jason Hanson (he/him/his)

St. Louis, MO
Transformational Coach
Hi! My name is Jason. I walk with people as they navigate trials of life by holding space for transformation. I possess a rare equal balance of masculine and feminine energy that allows me to bridge between the "doing" and "being" of life's most crucial moments. 
Working with me, you will learn how to tap into 100,000 years of ancestral data to make better choices on tough decisions. You will learn how to listen to your body's YES and NO and cut through fear of the unknown. In a world where it's increasingly difficult to know what's real, I offer body intelligence tools to access signals that will give you a competitive advantage. I will be the mirror that shows that all your answers are already inside of you. 
I spent 20 years in technology before shifting to coaching full-time after my own near-death experience. Allow me to share the hard-earned lessons that nearly killed me so you can skip some of the painful parts of arriving fully in your genius. xo 
Queer-friendly, polyamory-friendly (ENM)
---
Austin and Rachel Holt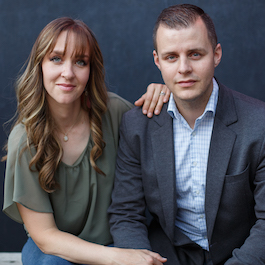 Kansas City, MO
Supporting married couples in healing, transformation and intimate connection in their marriage
As one of only a few Big Leap certified husband and wife teams in the world, marriage Coaches Austin & Rachel Holt possess an undeniable passion and joy in supporting couples to create fun, blissful, and drama-free marriages through powerful tools, personal healing, simple mindset shifts, and the unconditional love of God. Through their brand Because Marriage Matters, they've created in-person events, online programs, and communities that help couples all over the world.
Their unique approach includes elements from the work of Gay and Katie Hendricks, IMAGO therapy, Mindfulness, interpersonal neurobiology, Gottman research and more.
---
Austin J. Holt

Kansas City, MO
Business Coaching, Personal Transformation for Men and Marriage Coaching
Austin began his career in leadership and transformation when he was found leading Sunday School at age 5 when the teacher didn't show up. One of Austin's greatest passions is teaching others what it truly means to take personal responsibility for their lives, instead of waiting for someone or something to show up before they can "begin" or grow.
For many years, Austin has been coaching business owners and individuals in creating success, establishing vision and getting what they want out of their time on this earth. Along with his wife Rachel(also a Big Leap Coach) he also leads a marriage counseling/coaching program called Because Marriage Matters, which serves married couples all over the world.
As a Big Leap Coach, Austin utilizes the work of Gay and Katie Hendricks to partner with those who are willing to co-create powerful transformation and change in their life. Austin's approach also includes elements from IMAGO therapy, mindfulness, interpersonal neurobiology, Gottman research and more.
---
Kirsten Jones


Madison, WI (virtual and in-person coaching)
Body Of Integrity Coaching
Hello! I am the artist and coach who created IMPECCABLE! The Integrity Deck in collaboration with Katie Hendricks, PhD. I guide individuals and facilitate groups in discovering and developing their resilience and wellbeing. Whether you're encountering high-stress situations and uncertainty, looking for breakthroughs in team performance, or personally seeking inspiration and insight to dance with life with even greater agility and creativity, I'd love to help you harness the power of integrity as your catalyst for engagement and growth.
Some approaches we'll use: —Body Intelligence skills: restoring natural resourcefulness, re-discovering your strengths —Day to day practices and tools you can learn and use: creative play to essential life skills using "IMPECCABLE! The Integrity Deck" —Customized coaching: implementing your goals for authentic connection:  in relationships, the workplace, your community. Together, we'll explore proactive ways to support your self-confidence, inner–health, and harmony; creating long–term strategies that increase fulfillment and responsiveness to life.
As coach and facilitator, my mission – above all – is to encourage your own well–being journey as you use and celebrate your amazing, human gifts.
---
Laura Karasek
Available for virtual coaching and in person coaching in Cincinnati, Ohio
Specializing in the rediscovery of your essence (magnificence)!
I am passionate about supporting my clients in the peeling away of the layers of pain, fear and "I should" that many times bury our wants, needs, gifts and magnificence.  This applies whether you are moving into retirement, a successful CEO, building stronger relationships, or just starting out, and every place in between.
I am excellent at creating a safe place for a client to share their deepest fears and desires, helping clients clarify their business and personal choices and set proper boundaries to achieve their desired balance between personal and work life.  As a Big Leap Coach I utilize the work of Gay and Katie Hendricks to assist you in creating full integration of your body with your mind. Using this to remove blocks to success in all areas of your life, as quickly and painlessly and permanently as possible. As a Reiki Master Healer for the last 26 years I am aware the current change in multidimensional energy, requires a change in thought and how you choose to approach your goals. 
---
Marisa Mae Mills

East Gull Lake, MN - 56401
Conscious Business and Transformational Leader
As a certified Hendricks Conscious Living and Loving Coach, and an Owner/ Vice President of a successful Automotive Group and Retail Business, I utilize and practice the Hendricks principles to achieve my personal and professional visions and stretch goals. This approach of body centered leadership and transformation creates an open flow of results with less effort. I specialize in working with business leaders, assisting them to transform their vision into alignment, expanding their leadership depth, and fulfilling their purpose and profitability. I am an active business leader available to advise and coach other business leaders with a desire and passion to consciously transform their business, engage their teams, expand into creative energy and abundance, and obtain successful results, maximum profitability, and effectiveness. I am also available to coach individuals who are seeking relief from resistant energy and emotional pain, and wishing to unleash locked up potential with ease and flow, consciously explore wholeness within yourself, and to enjoy more satisfying and loving relationships.
---
Rhonda Mills


St. Louis, Missouri
Transformation Playground Guide
Rhonda is a joyous being who explores what's deeply essential and shares in service of compassionate connection, collaboration, and emergent creativity.  Her trauma-informed work opens a space of freedom and discovery.  
Rhonda's certifications include Transformational Leadership, Nonviolent Communication, NARM-Informed Professional (Neuro-Affective Model for working with Complex Trauma), ParaYoga Level 2, and Embodied Social Justice (50 hour), as well as advanced studies in meditation, subtle competencies, and embodied movement.  She has been a practitioner in Thomas Hübl's courses since 2018, and began co-facilitating Global Social Witnessing in 2021.
For more than two decades, Rhonda has synthesized multiple approaches to vertical and horizontal development and embodied integration.   She coaches individuals and couples via zoom, facilitates groups, and works with organizations.  
---