Darlene Bellis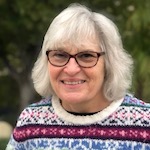 Los Angeles / Ventura Counties and virtually EVERYWHERE via Zoom
Open Gateways to Healing, Transformation and Aliveness
"Where might I see choice where I've never seen it before?" Katie Hendricks
Imagine having immediate and continuous access to a treasure trove of life skills that generates deep connection with yourself and others.
Darlene assists you in becoming powerfully current with your life.  Step into a new level of mindful living animated by conscious choice and deep presence.
Darlene uses her skills as a Certified Big Leap Coach as well as a Certified Guided Imagery Therapist to access internal wisdom which opens gateways to healing, transformation and aliveness.
Clients say that they feel free to discuss anything with Darlene and are inspired by her playful and loving spirit.
Email ImageryDar@gmail.com to schedule a complimentary 30 minute discovery session.
* PRESENCE * CONNECT * PLAY * BREATHE * MOVE * LOVE