Alexande DeBlieux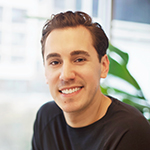 Dallas, TX
Together, let's dive deep and discover your genius.
I work with individuals, brands and organizations, helping them create a deeper understanding of who they are and how they can make an impact on their communities and the world. With my background in brand development, alignment and design, I have woven the concepts of The Big Leap and teachings of The Hendricks Institute into my consultancy and coaching practice.
Whether you're an individual, business owner or entrepreneur, my goal is to guide you to alignment with your genius, increasing your sense of presence, connection and aliveness.
Let's work together to identify, understand, and express your genius, creating the life and experiences you've been longing for.