Oxana Holtmann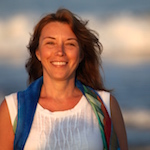 Washington, DC
Conscious Living and Relationship Coach, MA, CPCC
I help globally mobile professionals and their spouses to discover the power and creativity of their soul, which after all is the only portable thing we have. I am the founder of the Live + Create Across Cultures, a project that explores in depth the issues and potentials of relocation.
I also work with individuals in career transitions: those who would like to discover new meaningful things to do in their life and stand strong in their new life occupation.
Clients say they value my ability to see the big picture, my strong intuition, emotional attunement, and depth.
Wondering if coaching is right for you? Text or email me at: 202-390-7311, oxana@oxanaholtmann.com and book a free consultation with me. After the consultation, you will know what holds you back and what your next step is.
Let's work together!