Megan Clemens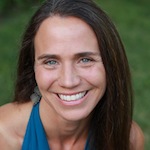 Santa Cruz, CA and USA (via Skype)
Relationship Coach
3 reasons why you would want to work with me:
You are tired of your codependent strategies in relationship. You want to be your true, fully expressed self AND be an opening for your partner to be his/her true fully expressed self.
You want to learn whatever you most need to learn so that you can transform your habitual reactions (trigger) and live a more joyous, harmonious and present life with your partner.
You want to expand to your full potential in giving and receiving love!
Here is a testimonial from a past client: "Our work together has COMPLETELY shifted the dynamics in my relationship. I used to feel triggered often, not heard, misunderstood and pretty shut down. All of it had made a negative effect on my self esteem and even my belief that I could have the kind of loving, connected intimate relationship with my partner. Everything has changed since then. I can now ask for what I need without creating emotional drama. I feel heard and listened to. We are uncovering parts of each other that after 9 years we didn't know were there! It's phenomenal! I recommend this to all couples who are looking to support themselves with powerful consciousness tools for deepening their relationship." In Service to Authentic & Embodied Relationship www.meganclemens.com