Kristin Tomlinson, Clinical Nutritionist & Holistic Transformation Coach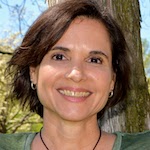 New Hope, PA
If you had the power – what would you do to transform your health and life?
I'm passionate about great nutrition because I've learned that food is a direct pathway inside our body and life. We truly do become what we eat.  At least three times a day we have a choice about food and the life we are actively creating through it.
But choices can be hard, and they eventually intersect with other areas of life that may need some awareness, like changing old thoughts, beliefs, and habits, excessive stress, and loss of connection with deeper parts of ourselves.  
That's why I'm here. To help you transform your life and health, one step at a time, with plenty of love and appreciation.  
In personalized and unique sessions, you will learn not only great nutrition for a lifetime, but also processes to help remove blocks when they arise, breathing and movement exercises to relieve stress and feel more ease, and space for fun, creative and doable solutions to keep you moving forward more and more of the time.