Heath Reed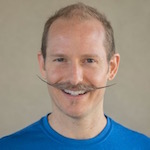 Mesa, AZ
Dream Big. Befriend Curiosity. Expand Positivity.
Create the life you most want to live with caring support and friendly practices.
As a young man, and following several failed relationships, I realized I needed to love myself first, before I could fully be available to love someone else. Shortly after I committed to loving myself first, I met Nicole. And for the past 20 years, I've been continuing to expand my capacity to give and receive love with the same wonderful woman, who is now my wife and business partner (HeathandNicole.com).  I feel deeply nourished by the fulfillment and possibilities I've created as a result of choosing to love again and again. 
I am often humbled and amazed by how my life has evolved and I am passionate about sharing what's been most fun and effective for me. I invite you to join me as we co-create an inspiring life of love and positivity. Coaching available by phone, Skype, and in-person.