Erik Iversen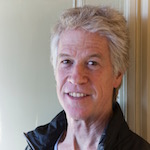 Montreal, Quebec, Canada
Play
I practice full-bodied play and presence. As your coach I'll share and illuminate the pathway to sensually live in a world of presence, connect and play.
The pathways are alive in your body . Are you willing to love all of you and to open the flow of the life force in your body?
In person or by Skype we shall breathe, move, dance and be together in a fun environment of discovery and curiosity. By discovering first an embodied relationship to self and then a deep listening to an inner world responding to an outer world we can emerge transformed.
Life changes require the body to change and evolve in new consciousness.
I am a guide to facilitate this awakening.