Celeste Susan Vermette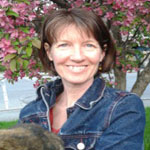 In Victoria, British Columbia
Your Answers Are Waiting for You to Find Them!
Magical Steps
Are you stuck in a Hero's cloak – frustrated and exhausted?
Does your voice sound shrill or menacing? Are you always the Bad Guy?
Do you identify more with the Doormat – downtrodden and misunderstood?
For those areas in your life where you would like to feel more ease, more abundance, more friendliness, peace and love,
these Magical Steps create self transformation and empowerment.
I delight in my role as witness and guide on the magical path of creating the life you most want.
How can I help you be more at home in your body, in your family, in your world?