Brent Clark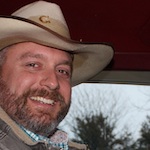 Kansas City – In Person & Virtual
Are You Living Your Adventure?
Have you lost someone important, or are you feeling stuck or unfulfilled in your relationships, career, or direction in life? 
Would you like to re-establish purpose, direction, and live your adventure?
Looking back at my own story, I can still picture myself standing on the front sidewalk when I was 13. I made three commitments – one was to get married where divorce was not an option.  I didn't want my children to feel the same intense pain I was feeling in my chest.
Unfortunately, I unexpectedly lost my wife of almost 19 years and continued to raise our five children while maintaining a demanding corporate career.  
After losing my wife, I connected with a Hendricks-certified coach who helped me navigate my grief, a couple of failed romances, and several Big Leaps.  
At the end of 2021, I made a Big Leap when I left corporate America to pursue a new direction and became a Big Leap Coach.
If you're ready to make your own Big Leap in relationships, career, or life, let's chat.