Audrey Hazekamp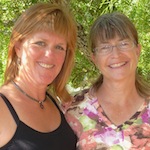 Currently Available in California, Colorado, Idaho and Portland, with additional locations being scouted.
The Radiance Process
The Radiance Process is a graceful, evolutionary pathway to wholeness founded by Drs. Gay and Kathlyn Hendricks.  Now facilitated by Hendrick's Master Coaches,  each provider powerfully carries this work forward using their unique and deeply caring genius.  The Radiance Process is facilitated in warm water by  two masterful coaches offering generous guidance and support, and invites sometimes life-long limiting patterns to resolve through ease.  The purpose of the process is to clear up whatever might be interfering with the full flow of one's creative expression, nourishing relationships and the deeply felt experience of being welcomed, loved and supported, being all of who you are.