Andy Wolfe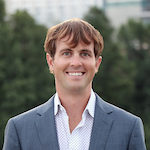 Austin, TX; San Diego, CA; San Francisco Bay Area, CA; and Worldwide
Mindful Executive Coaching | Succeed, Happier
Do you feel like something's missing…even though it seems like you have it all?
Maybe you call it meaning, passion, or happiness that's fleeting.
Whatever "it" is, you probably already believe that what got you here, won't get you there.
If you're like most people I work with, you might keep a packed schedule, sleep less than is ideal, wish you spent more time with loved ones, rarely stop to meditate, and simply not have as much fun as you used to…even though you know you "should."
I'm here to show you what Thich Nhat Hanh taught me, "the way out is in." The practice involves taking skillful action to reduce pain and find peace in what remains. And at the same time cultivate compassion and joy.
Many of my clients call our work together "life-changing."
A serial entrepreneur turned meditation teacher, I've reimagined executive coaching by mixing evidence-based self-care with business strategy to help you succeed, happier.