Anastasia Egeli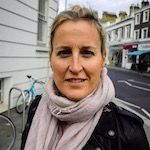 New York, NY
My speciality is igniting your passion for life.
Eight years ago, I found myself daunted by the prospect of having my ideal life. I began commuting between Alicante, Spain and Santa Barbara to The Hendricks Institute. Katie and Gay opened me up to my vulnerability and my power.
I became a certified coach and began studying Psychology at the Open University in London. In Spain, I gave parenting classes focused on creating heart connections within families. I counseled young adults to harness their passion into action steps. I supported women like myself in their love affair with self.
I now practice in New York City. I have created a life in New York that is a testament to this process. I'm looking for a few committed clients who are ready to embrace their adventure.
Call 646-599-7848 or email me at anastasiaegeli@me.com to set up an appointments.