Alexandra Van Tol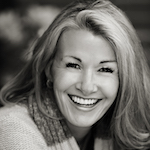 Victoria, BC – in person & virtual
Harness presence to open up limitless possibilities
Do you suspect there's a greater power available to you than what you currently experience? If you feel stuck in repeating relationship patterns, unfulfilled goals or incompletions, that's an indication you're out of alignment with your essence. This shows up in your work life and your personal life.
 Would you like to learn proven frameworks to help you connect with your most grounded, effective self? Do you want to access the deeper power that will reposition you for the life you know you're meant to be leading? Would you love to simply feel better, happier and more satisfied? 
Explore what's possible in a space of nonjudgmental connection. We'll explore together, to get you realigned with your inner compass. (This requires getting out of your own way!) And watch things change with the slightest of adjustments. 
As seasoned facilitator, teacher and Big Leap Coach, I'm excited about helping you recalibrate your focus to tap your full power and improve every relationship.