Lynette Uzel DeBiasi
Richmond, VA 23221
(804) 437-2223
(804) 353-6858
Lynette is a graduate and former co-director of the Hendricks Institute Apprenticeship Program. She is appreciated for her fun-loving approach to life and coaching. Lynette specializes in whole body learning and facilitates her clients to access deeper levels of insight and understanding through breath and movement. She inspires and teaches clients to look at "what is" through a playful dance of curiosity and discovery. Lynette and David (see David highlighted below) excel at coaching couples 2 on 2
---
Carter Drew
Atlanta, Georgia 30339
Carter Reynolds Group
Carter Drew is Principal and Co-Founder of The Carter Reynolds Group an executive coaching, leadership development and life strategy company. The Carter Reynolds Group acts as a strategic thought partner with corporate executives, leaders of organizations and high potential candidates, such as professional athletes to significantly enhance their leadership effectiveness, emotional intelligence and overall business results.
The Carter Reynolds Group supports their clients in the development of life strategies to enhance their personal performance and personal relationship skills. Clients are assisted in developing a long term architecture that helps them develop a more fulfilled and balanced life.
Mr. Drew holds numerous leadership and coaching certificates and was formerly SVP Worldwide Operations, McDonald's Corporation and Founding President, McDonald's South Africa.
---
Nickie Golden

Wilmington, NC
I met Kathlyn & Gay Hendricks in 2006 and immediately began integrating their teaching into my work with clients and watched people's lives change. The skills I teach invite individuals to own and embrace the wholeness that is already within them. In doing so we allow the layers of whatever is obstructing wholeness to dissolve away revealing essence. I love to be with people in a way that provides a "felt sense" of what it means to be present. As we have the experience of presence while we are moving through what ever we are feeling, we can begin to call forth that presence from within ourselves. I love playing, laughing and having fun while learning. In my work with clients we ride the waves of whatever is emerging in a playful loving manner to call forth essence and to step in to responding to life consciously. I am available in person, skype or phone.
---
Jill Martucci Lang
Charlotte, NC and Nationwide
Infidelity Recovery Mentor, Self-Love Ambassador & Life Coach
Jill is a speaker, teacher and coach.  She loves to walk alongside women who have experienced narcissistic abuse and/or infidelity in their relationships to a place of identity, wholeness and aliveness.  As a survivor she specializes in supporting women to shed their old codependent stories  and focus on loving every part of themselves.  It is her passion and life's work to empower women in discovering  their true essence and teach the invaluable skill of self-love! 
FB: @CoachJilly
Instagram: @CoachJilly
---
Linda Marie
Roswell, GA 30075
(770) 403-2022
(800) 589-9002
Holistic Life Coach
Linda is an Registered Nurse and Life Coach specializing in Mind, Body, and Spirit Health. Her passion is to creatively inspire people and enhance lives. She does this through her New Holistic Health Coaching Program where you will learn how to have a well balanced harmonious life and how to get back on track when you go through difficult times in your life.
Please call today to schedule a free 20 minute consultation.
---
Rhonda Mills

St. Louis, Missouri
Transformation Playground Guide
Rhonda is a joyous free spirit who explores what's deeply essential and shares with individuals and groups to facilitate embodied connection, creativity, and a pathway forward.  She creates a space of compassion, acceptance, freedom, and wondrous discovery.  Since 2001, Rhonda has facilitated people to return home to their body-mind-heart-essence.  In addition to her experience of learning with Drs. Kathlyn & Gay Hendricks, she has training and extensive experience  including NARM (neuro-affective relational model for working with complex trauma), transparent communication, dance, somatics, meditation, yoga, spirituality, nonviolent communication, and an integral transpersonal approach to counseling.  In recent years, her studies also include embodied social justice.  She coaches via zoom and in person in St. Louis, Missouri, offers online classes, and trains Facilitators of Embodied Transformation.
---
Pam & Steve Moore
Birmingham, Al 35243
We are a husband and wife therapist team with 30 years combined professional experience. The work we do is very feeling and experientially oriented. It can be quiet and inward, gentle and nurturing or intense and challenging and it is always held within a respectful and caring perspective. The goal of this work is to get in touch with our true selves and reclaim our aliveness. This leads to a fuller, more creative and satisfying life.
---
Deva Reuter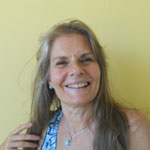 St. John, US Virgin Islands
Intuitive Coaching
I have more than 20 years experience of intuitively guiding and coaching incredible beings towards living deeply fulfilling lives.
Many of my clients are now enjoying genuine love and conscious relating. They are exploring their creativity, genius, spiritual nature and finding peace.
I enjoy using my intuition, compassion, authenticity, playfulness and humor when working with clients who are in touch with their spiritual nature and are committed to transformation.
Credentials:
Certified Hypnotherapist, Hypno Coach ,Hendricks Conscious Living and Loving Coach
Coaching sessions available by phone, skype or in person
---
Yancy Wright
Seattle, WA and Rio Grande, Puerto Rico
Transformation and Leadership Coach
I am a visionary coach with an ability to take individuals, and teams into realms they never thought were possible. My passion is to help transform people's lives through leadership coaching, nature-inspired wellness retreats, and teambuilding workshops. In 2013 I experienced a career burn-out as a leader in the green building industry and began transforming my own life. I have learned and continue learning a lot through my process and enjoy sharing my knowledge with current and future leaders. By bridging the gap between corporate sustainability and people sustainability I enjoy focusing on what matters most, conscious leadership. If you are an individual or organization looking for ways to create a culture of wellbeing, enhance team dynamics, or simply expand on your own as a leader, I would be happy to talk with you.
---