Björn Klug
Köln, Germany 51067
Körperzentrierter Coach - Certified Apprentice Graduate
(2-Year Apprenticeship Program)
Beim körperzentrierten Coaching unterstütze ich Menschen dabei, ihre natürlichen Fähigkeiten zu nutzen, um mehr Wohlbefinden für sich und einen Fluss von Liebe und Harmonie in ihren persönlichen Beziehungen zu schaffen.
Coaching also available in English.
---
Berry Koeleman

Uithoorn, Nederland-1424 NC
+31 653 133 085
+31 0297 525 225
Berry has a great talent for motivating people and getting others to feel excited about doing something. Coaching people to help them to create possibility, love and openness in their lives. Berry is a natural Motivation and Manifestingcoach. His enthusiasm is contagious and knows how to move you and to go for your Genius! To go for your passion! Berry is a Genius enterprenour and is succesfull in business and creating projects. He is now offering to share these skills with you. Seeing the talents and qualities in you and to get things moving in your life. Your ideas and thoughts putting into action and reality. When Berry enters in your life energy is rising and things are going to happen. Contact him if you want an inspiring coach.
---
Dave Koeleman
Amsterdam, The Netherlands
Happiness Coach
I teach you the dimensions of happiness, positive leadership and practical skills to increase happiness within you and the people around you. From where you are now to taking action and creating a wonderful life.
---
Olga Kuvaldina M.A., M.Ed., PhD(c)
Stockholm, Sweden
EMOTIONAL BALANCE, RELATIONSHIPS AND CREATIVITY COACHING
It is my calling to foster our wellbeing and creativity, as well as to explore and teach how to 'ease' and balance all areas of life. Through private coaching, mentorship program and trainings that I offer, I encourage and empower my clients to daily use our body intelligence and emotional intelligence which are essential for a powerful transformation, success and quality of life. With certainty, I can say that the Hendricks' body-centered coaching method is one of the most effective approaches out there and it can bring amazing positive shifts to your life situation very quickly. I've seen it made miracles in my life and life of many others.
Main focus areas of my work:
• enhancing relationships of all types (romantic, friends, family, colleagues, business partners)
• finding emotional balance
• achieving professional success using the power of creative expression vs. working harder and more hours
conscious creating of life of wellness and fulfilment.
---
Odeke Kwantes

De Kwakel, The Netherlands-1424 NC
+31 621 281 481
+31 0297 525 225
Life Coach
The material Gay and Kathlyn Hendricks offer, is about finding your true genius and living in love and flow all the time. The tool they use is learning to listen to your body and speak the unarguable truth. I can help you find your true genius and experience ease and flow in your day to day life. Just by showing you some very simple tools that you can use as often as you like.
---
Sanna Lamb, PCCC
Bern, Switzerland 3005
Leadership & Transition Coach
Sanna has been an entrepreneur and Body-Mind Coach for well over two decades. haviing trained extensively with the Hendricks & apprenticed with Katie, Sanna maintains a successful international practice offering programs that guide clients to integrate their material and spiritual lives into relationships, careers and businesses that are nourishing & prosperous. Find her on all social media & ask about her healing your money story 8-week program.
---
Dr. Andrea Lusser
---
Gabriele Meissner, MBA
Prague, Czech Republic
Executive and Business Coach
Gabriele Meissner, is an executive and business coach, with long-term sales and marketing experience and more than 20 years of management experience in large corporations and SME's. A successful corporate trainer and lecturer at an international university, as well, she helps her clients to take a holistic view of their lives, business and careers with a special emphasis on work-life-balance. Her clients learn in a playful way to develop authentic leadership skills, to stretch and grow personally and to achieve excellence in their day-to-day work and for their organizations.
Her company is one of the first in Germany to offer Experience Management Projects that take a holistic view of a brand and establish authentic communication with customers, employees and partners of an organization.
---
Meinrad & Katrin Milz / Bieber
Bad Groenenbach, Bavaria-87730
Dres
Personal coaches for individuals and couples: modern health prevention, issues of personal growth and relationships. We offer "FoundationTrainings", "Conscious Loving and Lving Trainings", Conscious breathing classes. Founder of the Gesunheitszentrum Bad Groenenbach. www.hendricks-europe.com
---
Liselotte Molander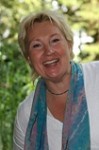 Skanör, Northern E 23921
Facilitator, Coach
Liselotte Molander specializes in working with business professionals who want to become truly masterful leaders, manage their work-life balance and have more fun in both work and life. She facilitates growth and learning by co-creating open, playful and expansive interactions with her clients. Liselotte helps her clients build a solid base in their work and personal lives by exploring their present situations, strengths and brilliances –all aimed at uncovering what they want to create and how that can be leveraged in today's workplace and home. Balanced with extraordinary self-care, she helps clients acquire tools and structures to create powerful visions, moving them in the direction of their desired life and career. Liselotte's work draws on twenty years of corporate business experience as a Business Developer and Project manager for an international corporation. She has traveled to more than 45 countries and her clients are located around the globe. Liselotte Molander is a Professional Certified Career Coach through the Career Coach Institute. She is also certified as a Relationship Coach through the Hendricks Institute. Liselotte serves as a mentor coach and is a member of the International Coach Federation, Coachville, 24/7-Coaching.
---
Sondra Rose
Findhorn, Scotland IV36 3TZ
07756 937 857
01309 696 379
I am committed to working with clients who love to learn and are willing to have fun in the process! I also weave EFT (Emotional Freedom Techniques) into my coaching. EFT is very effective for for removing blocks to manifestation, dissolving stuck emotional issues and allowing the body to heal many physical problems. In-person and phone sessions are available to suit your schedule. Please contact me for questions about my fees and availability. Generally, I work on an hourly or a monthly basis, depending on your needs. I look forward to co-creating with you!
---
Antje Rosenbaum
Herzogenrath, NRW-52134
Doctor
Antje Rosenbaum, Jahrgang 1962, verheiratet, 3 Kinder, niedergelassene Ärztin für Allgemeinmedizin, Hypnotherapeutin. Mit Begeisterung widme ich mich der Aufgabe, das faszinierende Wechselspiel zwischen Körper und Seele fühl- und erkennbar werden zu lassen, denn das birgt die wunderbare Möglichkeit vom Spielball zum kreativen Gestalter des eigenen Lebens zu werden.
---
Nathaniel Whitestone
Brighton, E. Sussex BN2 9SQ
I DEEPLY ENJOY THE IMPROVISATIONAL PLAY OF HELPING CLIENTS OPEN UP TO THEIR MAGNIFICENT CREATIVE POWER.
Do you want radical change, or do you want a great life to be even better?
I bring years of training as a coach and experience in private practice, as well as experience as a martial artist, storyteller, healer, business man, and perhaps most important, a man who created a conscious divorce and found new, true love!
---