Rabia Wilcox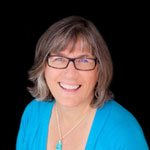 Ontario, Canada
As a Certified Conscious Coach, I encourage clients to play a creative and active role in their healing as they move into vibrant emotional health and wellbeing. While working with all, I support clients who have serious illness or have experiencced loss. This focus is due to my having experienced and recovered from a serious illness fifteen years ago. This was a powerful and significant time in my life and inspired me into my coaching. Clients comment that my compassionate nature, simple techniques, and intuitive talents empower them in discovering their unique gifts, authentic expressions, and joy.
My other passion is guiding parents, school teachers, and youth in the core skills of conscious living through movement, breath, and loving oneself. Youth have the vision and passion to transform our world!
I also delight in being a Lead Trainer with Awakening the Dreamer (www.awakeningthedreamer.org), and a key speaker at PowerShift – a Canadian Youth environmental and climate justice movement.