Phyllis Danu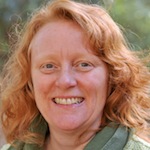 Toronto, ON
Heart-full, Mindful, Life-filled!
My passion is to co-create a dance of body-centred mindfulness and play where genius creativity flows with ease. Through heart guided connection, I intuitively invite space for exploration that is fully grounded and dynamically expansive – a safe place where all potential is discoverable.
I have been exploring healthy life, love, and spiritual evolution for over thirty years. I am a certified Hendricks Big Leap Coach; Registered Holistic Nutritionist; Yanumoja Yoga teacher; Sacred Dance Leader and Reiki Master.
I offer individual Spiritual Emergence coaching and energy work; individual and small group Health and Wellness coaching/nutritional consultation and Whole Foods fun in the Kitchen. I am available by phone, Skype and in person.