Lysianne Unruh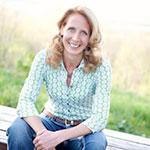 Blue Mounds, WI
Survive Infertility: Design Your Experience, Live Abundantly, and Thrive!
I work with women and couples navigating the challenge of infertility, and in particular I support them:
• To achieve truly robust, optimal wellness in body, mind, and spirit throughout the process
• To develop healthy and effective strategies for meeting circumstances as they arise
• To embrace the experience in a way that is conscious, mindful, and positive
• To create greater intimacy and connection between partners; ultimately allowing amazing miracles to unfold….whatever the individual outcome.
My work with Gay and Katie Hendricks has infused my coaching sessions with fun, playful activities which promote greater mind-body-spirit connections; inviting a vibrant, thriving approach to living during a challenging time in life, with the ultimate goal of empowering clients to throw-open-the-doors to a life in which they flourish. I am trained and certified by The Coaches Training Institute (CTI) and as a Hendricks Institute Conscious Living and Loving Coach.
I invite you to contact me at Lysianne.Unruh@gmail.com to schedule a complementary Time-To-Thrive Breakthrough session. It will help you to:
• Get crystal clear on how you would like to show up as you navigate the challenge of infertility
• Explore the impact of infertility on your current state of thriving, and
• Learn what you can do to feel more in control, positive, and empowered.
You'll leave the session inspired and with tangible next steps to set you on the path towards flourishing.