Lynda Aldorisio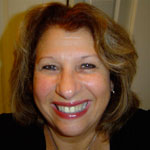 MA
Transformational Coach
I am a Transformational Coach, certified with the Hendricks Institute and a psychological-spiritual Astrologer.
My passion is to inspire, educate, and evolve you into the discovery of your own unique perfection. I joyfully offer reliable transformational tools to align you with your highest purpose for the life you most want and the essential skills to cultivate healthy loving relationships.
I am available for individual life coaching sessions, astrological consultations, numerous workshops; including the awakening of the Divine Feminine, and energy healing. I wholeheartedly welcome your participation.
Please feel free to contact me.