Karen McMullen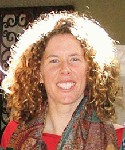 Victoria, British Columbia
Life Coach
Work is draining the life out of you? Worried that you are running out of time to fulfill your potential? Do you want to wake up in the morning and feel energized by your day ahead?
Look no further.
Unlock the power of your unique genius! Join me for a free introductory coaching call, and start living in a life of true purpose and fulfillment now.
With infectious enthusiasm, I guide clients as they clarify their unique gifts and purpose. It's fun, fast and effective. Coaching by phone and in-person.