Helen Daniels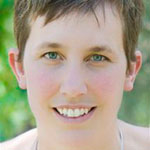 Ottawa, ON
I see you and your unique gifts, unfettered by all the blocks you've put in your way. Call me for a session and here's what you'll get:
Pure attention on who you REALLY are
Total disinterest in your limiting beliefs and stories
A bold guide and partner in assisting you to live the life you've dreamed of
I especially love working with BIG PLAYERS like you. Courageous cliff jumpers who enjoy the exhilaration of a life fully lived: raw, blissful, and wide open-hearted. (is there any other way?) I also love working with parents who are interested in raising their children to live life just like that too. Let's Skype, phone, text, email and/or FaceTime – this is coaching for your lifestyle. Hendricks' certified since 2002 and always discovering.