Dana Gramprie, M.A.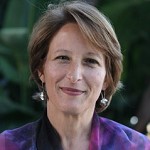 Ann Arbor, MI 48104
(734) 476-7411
Skype ID: dana.peaceofmind.lifecoach
Conscious Relationship and Life Coach
Dana Gramprie specializes in relationship and life coaching that supports inner well being, loving self awareness, meaningful work and conscious, vibrant relationships. She has more than 10 years experience working with clients who are interested in cultivating self awareness, wisdom and practical life skills to make positive changes and enhance their lives. Meeting you fully where you are in your life, with loving presence, generous listening, provocative inquiry and a playful, respectful sense of humor, she assists you in creating a life that truly resonates with who you are and what's most important to you and helps you do so in a way that is filled with ease, integrity, authenticity and fun.